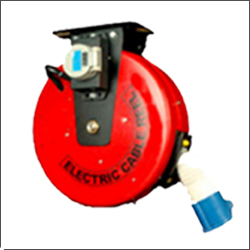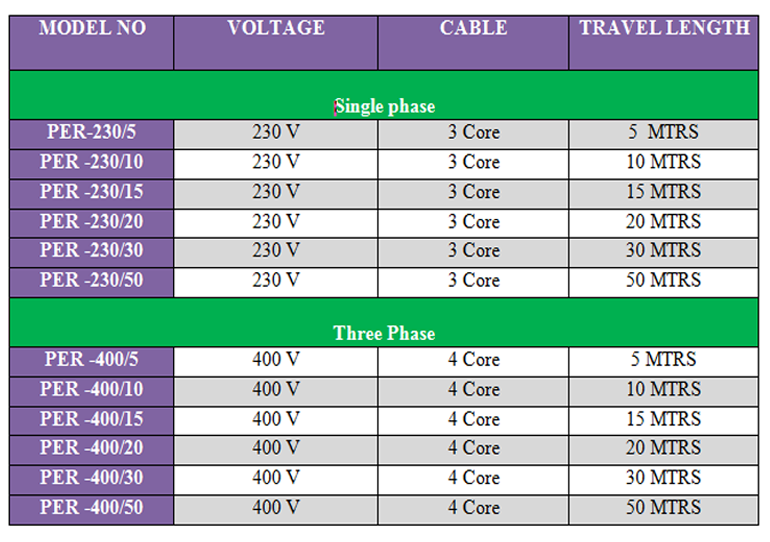 Electrical Reels, Electrical Hose Reels, Extension Cord Reel, Retractable Hose Reel Manufacturer, Exporter in Mumbai, India
"Pragati Makes" electric reels are suitable for outdoor use, with high mechanical strength and good impact resistance.

Discs with cutouts are available for mounting sockets in different configurations, meeting a large number of installation requirements.
Cable:
•  Voltage Range Single PHASE 230 voltages along with Flanged Socket.
• Voltage Range Three PHASE 400 voltage along with Flanged Socket
Easy and precise balancer tension adjustment.
High impact Aluminimum case.
Forged steel swivel hook.
Built from material with advanced electrical and mechanical properties, the industrial ROLLER cable reels have a very robust structure, guaranteeing a long life and a safe electrical connection between equipment and power supply.