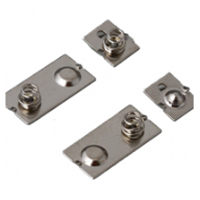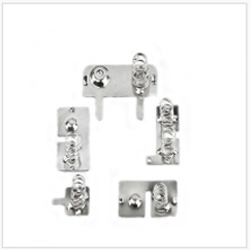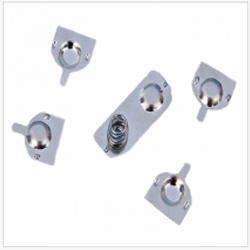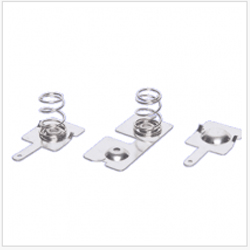 Battery Contact Springs, Slide-in Battery Contact Manufacturer, Exporter in Mumbai, India
Our battery clips, contacts and holders are designed with leading edge technology in mind, to accommodate all major manufacturers' batteries. Available in a wide range of materials and mounting styles including surface mount, thru hole and off board, some of the application
Button Leaf Spring & Coil Spring battery Contacts Used For PCB  molded case applications.
Slide type battery contacts 
Pragati designs Slide type battery compartment of electronic equipment coil spring contacts are designed with a unique spring tension ability and then accurately adjusts to variations in battery length.
& Leaf spring and button type designs are ideal to use with electronic products molded in battery compartments as per your Requirement of Charging.